This page features erotic films that go beyond the boundaries of "porn" – these films are independently produced, or they offer an interesting perspective on sex, sexuality and erotic storytelling. Some of these films are explicit.
Note: This page is a little out of date. Will add more films soon. I recommend Pink Label as a great place to find new erotic film. And of course, Bright Desire.
Cabaret Desire (2011)
The Blurb: There is a magic and behomian place where people go at night to be told erotic stories. Each guest is assigned a lady or gentleman by a Madame and prepare themselves for the poetic trip they're about to take. Words flow and desire smoothly invades every corner.
Four tales will be told by these sensual narrators and will lead you to discover lustful places and feelings.
Cabaret Desire is the latest and biggest project by Lust Films. With the help of the Poetry Brothel, excellent actors and performers, Erika Lust managed to create a sexy and arounsing film with a feminine perspective. Her eye for details and her attention to genuine desire transforms the panorama of porn everyday, away from mainstream cliches.
Stars: Leo Galvez, Yoha Galvez, Michelle Blanch, Bel Gris, Lara Tinelli, Lola Fellini
Available from:
Lust Cinema: Membership
Gamelink: DVD
Ms Naughty store: DVD
The Band (2009)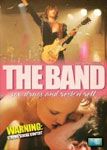 When lead singer Jimmy Taranto dumps his girlfriend Candy then his rock band Gutter Filth, Candy decides to take his place in the band. Together with anal bass player GB, cross-dressing drummer Dee and Jennifer their loyal manager, they begin a journey to stardom. While their success eclipses Jimmy's, Candy still can't find the true love she is looking for. But sometimes the things you want are right in front of you. Includes special Making of The Band featurette plus director's commentary.
Starring: Amy Cater, Jimstar, Megan Spencer, Butch Midway, Anthea Eaton
Available From
Amazon: DVD
Matinee (2009)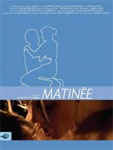 Best Narrative Short Film, Cinekink NY, 2009
Blue Artichoke Films is a new company run by Jennifer Lyon Bell, a New Yorker who makes her home in Amsterdam. Matinee is an amazing 40 minute exploration of intense sexuality and it's beautifully acted and shot. This is a REAL film, folks… with some hot sex too!
The Blurb: Stage actors Mariah and Daniel play lovers every night, but their onstage romance lacks spark. One slow afternoon, they discover that today's matinée performance will make or break both their careers…
Available From
Lust Cinema: Membership
Blue Artichoke Films: DVD
Pink Label VOD: Download
9 Songs (2007)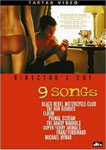 Matt, a young glaciologist, soars across the vast, silent, icebound immensities of the South Pole as he recalls his love affair with Lisa. They meet at a mobbed rock concert in a vast music hall – London's Brixton Academy. They are in bed at night's end. Together, over a period of several months, they pursue a mutual sexual passion whose stages unfold in counterpoint to nine live-concert songs. Featuring nine live concert performances not available anywhere else by Black Rebel Motorcycle Club, The Von Bondies, Elbow, Primal Scream, The Dandy Warhols, Super Furry Animals, Franz Ferdinand and Michael Nyman. Director Michael Winterbottom wondered about the double standard of why novels can have explicit sex scenes and be legit and films could not. So his short film of a relationship based solely on sex and a love for music is the result of that thought.
Starring: Kieran O'Brien, Margo Stilley, Huw Bunford, Cian Ciaran, The Dandy Warhols
Available from
Amazon: DVD
Bill and Desiree: Love Is Timeless (2008)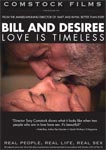 Bill and Desiree's story starts in the second half of life: a chance meeting, a powerful attraction, a carnal connection, and a deep, sensual love. Through an intimate and lively interview, we hear the story of how Bill and Desiree met, and what drew them to each other. When we witness the playful intensity of their beautifully photographed lovemaking, we see that pleasure is ageless, and that love is indeed timeless!
Comstock Films' motto is "Real People, Real Sex." Their erotic documentaries feature couples discussing their relationship – and then having sex.
Starring: Bill and Desiree
Available From:
Gamelink: DVD or Download
Shortbus (2007)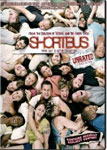 From the director of 'Hedwig and the Angry Inch' comes SHORTBUS, an exploration into the lives of several characters living in present-day New York as they navigate the comic and tragic intersections between love and sex. Male and female, straight and gay, the characters find one another – and eventually find themselves – when they all converge at a weekly underground salon called "Shortbus," a mad world of art, music, politics, and polysexual carnality. One of the true sensations of this year's Cannes Film Festival, presents sex and sexuality as never before seen in mainstream entertainment, and promises to be one of the most talked-about films for months – and years – to come.
Starring: Sook-Yin Lee, Paul Dawson, Lindsay Beamish, PJ DeBoy, Raphael Barker
Available from:
Amazon: DVD
Champion (2009)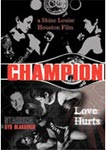 The latest film from lesbian auteur Shine Louise Houston has had the critics raving. Apart from all the hot queer sex, this film has a riveting story behind it. Hotshot martial artist Jessie Easton is training for the fight of her career, yet she's haunted by past love and current, undeniable attraction to her opponent, Violet Vahn. Throw in some conflict with corrupt nemesis Bobby Malone, and you've got an intensely erotic and masterful crossover film. Whether Jessie wins or loses the fight, you'll be squirming in more ways than one.
Starring: Syd Blakovich, Madison Young, Jiz Lee, Dylan Ryan
Available From
Pink Label: Download
All About Anna (2003/2008)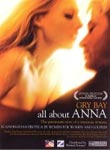 Anna (Gry Bay) is a young costume designer, focused on her job and wary of getting caught in romantic relationships. She has just found a new apartment, and is tempted to let her latest boyfriend, Frank (Thomas Raft), move in with her. Instead, she finds a tenant: The flamboyant, fun-loving Camilla (Eileen Daly), who shares Anna's views on love and commitment. For both of them, it's all about fun. Strangers without strings. No commitment, no casualties. But Anna's resolve is challenged after an unexpected encounter with an ex-boyfriend, Johan (Mark Stevens), who once upon a time was the man in her life. Johan is ready to start over, and Anna is tempted – but also afraid of losing her newly won independency and, not least, of getting hurt. More than ever, she needs to get back on the merry-go-round and move on. In order to forget all about Johan's existence, she stages one obstacle after another. Fortunately, she receives an offer to design costumes for a theatre in Paris. As far away from romantic temptation as possible. Or so she thinks.
Starring: Gry Bay, Mark Stevens, Eileen Daly, Thomas Raft, Morten Schelbech
Available From
Ms Naughty store: DVD
Gamelink: DVD
Amazon: DVD
Feeling It (2009)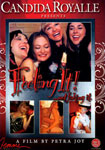 In "Feeling it!" Petra Joy stays true to her magic formula: The Vignettes are artistic visualisations of a huge variety of sensual pleasures, with female enjoyment always being the main focus.Petra's motto "Feeling it, not faking it!" is being embraced passionately by the authentic amateur performers. The results are breathtaking (female) orgasms and a humane portrayal of human sensuality to inspire the viewers. This is an explicit film created for straight women. It seeks to depict realistic sex within the context of female fantasy.
Available From
Ms Naughty store: DVD
Hot Movies: Download